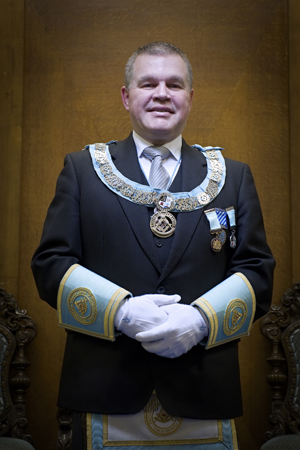 The Provincial Grand Master
In my role as Provincial Grand Master, I welcome you to our website.
The Masonic Province of Tyrone and Fermanagh is part of the Grand Lodge of Ireland and corresponds geographically with the two Ulster counties of the same name.
Further information is contained in the section "About Us" and in the pages charting our history.
I am confident that as our website grows and develops it will become a place of interest for Masons everywhere.
R W Bro Johnny Woods PGM
Next Stated Quarterly Communication
The Next Stated Quarterly Communication of the Right Worshipful Provincial Grand Lodge of Tyrone and Fermanagh will be held in the Silverbirch Hotel,Omagh, BT79 7DH, on Wednesday 22nd Novemember 2023 at 7.00pm sharp.
Laurence Smith
Provincial Grand Secretary
NB. Board of General Purposes will be held at 6.15 p.m.
News
Captain Fyffe Golf Tournament 2023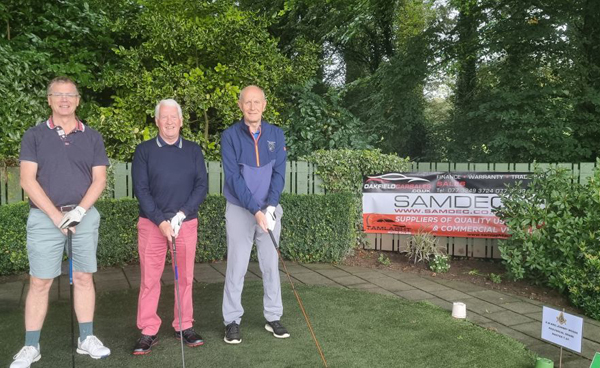 On Friday 1st of September the Captain Fyffe Golf Tournament was held in aid of Dementia NI. Some forty-two golfers, both masons and non-masons, had a very enjoyable day at Newtownstewart Golf Club. A total of £3,000 was raised for the Dementia NI Charity. Thanks to our main sponsor SANDEC and the Lodges and businesses who sponsored tee boxes.. ...for more
---
Crichton 204 Lisnaskea Centenarian Member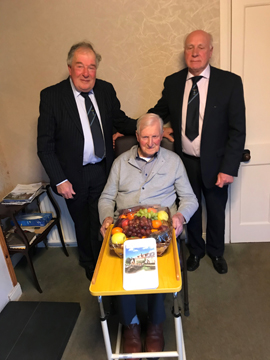 Bro William Robinson, who celebrated a milestone 100th birthday recently, was initiated into Crichton 204, Lisnaskea, on the 19th April 1972. To mark the occasion the Lodge Chaplin WBro Robin Gardiner and the Almoner W Bro Dessy Wilson visited Bro Robinson. Bro William regaled them with several amusing stories from his past. ...for more
---
St Andrews 944 Moy, present &pound500 Cheque to our Grand Masters Ukraine Appeal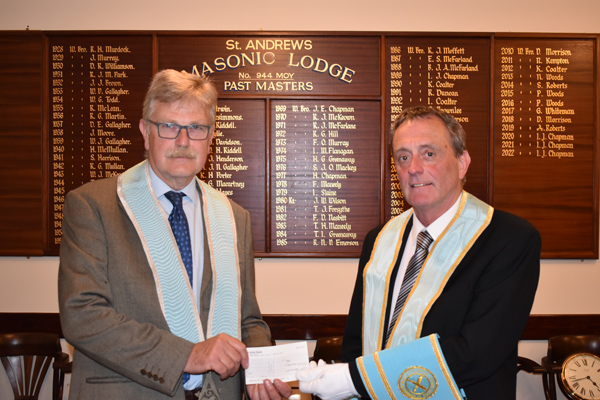 WM WBro Ian Chapman presents &pound500 cheque to our MW Grand Masters Ukraine Appeal to VWBro Malcom McQueen PGL Secretary on Monday 13th June 2022. The money raised was from within St Andrews Lodge membership as a direct response to the Grand Lodge of Ireland request in March 2022. ...for more
---
Concord 332 Long Service Awards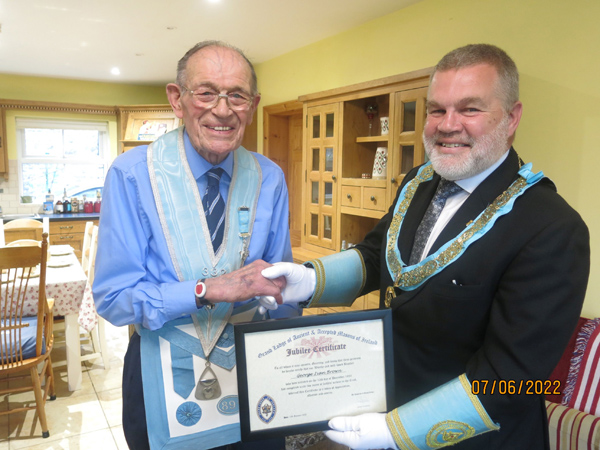 WBro Ivan Brown has the distinction of gaining his 65 year certificate. Unfortunately WBro Brown was unable to attend the meeting at which the presentation had been arranged. For this reason the Provincial Grand Master, RWB Johnny Woods, visited WBro Ivan at home ...for more
---
ST Andrews 944 Moy Presentation of 60 Year certs and 50 year Certs and Jewels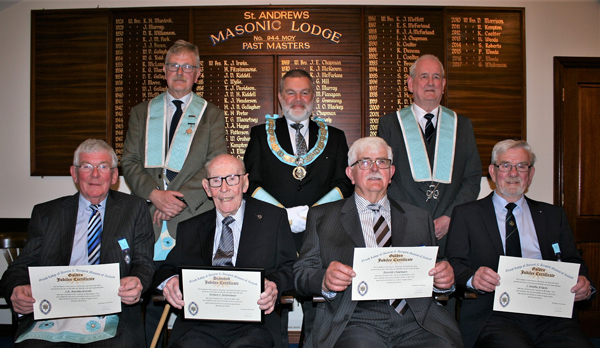 The 11th April 2022 saw another milestone reached in the history of ST Andrews 944 Moy with the attendance of the PGM RWBro. J Woods who presented 60 year certs and 50 Year certs and jewels to five long serving brethren who&acutes service to the masonic order totalled more than 275 years ...for more
---